Business process management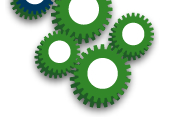 Melon Web's business process management solution consolidates information, aligns people, and automates the tasks needed to make better business decisions.
By using intuitive e-forms, information is easily captured and automatically conveyed among people according to pre-defined or ad-hoc process flows. By integrating forms (e-forms and paper forms) with processes and people, waiting times are minimised and productivity is maximised.
Improving and automating key business processes offers significant advantages:
Reliable information.
Timelier reporting.
Better interactions.
Streamlined operations.
Leverage of assets.
Enforce governance and compliance.
Nearly every industry today looks at opportunities to maximise resources and processes. Melon Web's business process management solutions can be implemented across almost any industry sector to help automate the processes of complex business environments and to surface in-process content at the right step and time in a business process.
The demand for internet access to all public facing forms, documents and processes is leading to full-scale automation initiatives within government organizations at every level. However, many existing systems do not offer the speed, flexibility and control necessary to deliver a new set of process-centric applications to improve efficiency and collaboration.
Melon Web's solutions address these challenges by helping organisation to manage people, processes and resources more effectively to accelerate the delivery of information and streamlining of processes.
Financial services organizations must leverage every advantage to attract new business, maintain customer loyalty, reduce costs and maximise profits. Most processes are initiated by electronic or paper forms with multiple levels of approval needed to complete any transaction or account activity.
With Melon Web's business process management solutions, organizations can simplify the collection and processing of sensitive financial information, ultimately saving time and improving customer service.
The education sector requires proven document and form processing solutions to control the effects of rising costs and shrinking resources. Educational institutions can lower costs, raise productivity and reduce response times by automating their form and document processes.
With Melon Web's business process management solutions, educational institutions can serve their students and faculty faster with more accurate, up-to-date information.
Accounts Payable departments are under constant pressure to reduce costs, and most of those costs are directly attributed to the manually labour-intensive, inefficient methods of processing. Manual processing methods are often error prone and this leads to even greater associated costs resulting from lost documents, duplicate and unauthorised payments, late fees and more.
With Melon Web's business process management solutions, accounts payable departments can automate workflows, automatically digitise and index paper-originated invoices, ultimately helping auditors, shareholders and regulators to ensure that the proper auditing and reporting controls are in place.
Document processing
Scan, recognize and process paper. Minimize manual data entry, reduce operational costs, save time.
Web content management
Convert visitors to customers, build deeper relationships, and grow revenues with personalized, targeted content.
Search & information access
Search and find millions of documents, emails, web pages and database records; quickly and easily.